MORE THAN JUST A NOTEBOOK
Smart Notebooks publish university branded customised high-quality multi-subject notebooks for students on campuses across the UK. Each notebook can be fully customised to your requirements and brand guidelines. Each notebook comes with your university branded cover page, 16 pages of vital university, department course information, and up to 200 lined recycled paper note pages. They include a customised monthly academic planner, blank term/semester timetable pages to help students organise their own timetable. As an option you can also include essential graduate recruitment information to help students shape up their career.
Notebooks are an essential tool and a perfect welcome gift for your new students. They are ideal for your welcome pack, and events including induction, freshers' week, inaugural/welcome lectures, and open days to convert your existing programme guide or brochure into a powerful top quality notebook to be used by students during throughout the academic year.
Take a Closer look
New students/first year

Returning students

Second to final year

Prospective students
University Information

Monthly Planner/Diary

Tab Section Dividers

Note Pages

Employer Information 
Welcome Week/Freshers

Student Services

Careers Services

Widening Participation/Outreach

Student Diary
A4 – 205x270mm (w x h)

B5 – 180x236mm (w x h)

A5 – 148x210mm (w x h)

Bespoke/Custom size
Students using their notebook during the academic year.
Students on average use their notebook 6X a week
HOW LONG WILL IT LAST -
75%
Students anticipated using notebook for 6 months or more
WANT AGAIN FOR NEXT YEAR -
97%
Students responded YES please
UNIVERSITIES RE-ORDER -
95%
Universities re-ordered Smart Notebooks for consecutive years

SMART NOTEBOOKS CIRCULATION GREW
600%

IN ONE YEAR
We have one reason to explain this momentum: the students have appreciated this notebooks and are using them. Smart Notebooks are backed by excellent statistics based on student feedback and independent survey by many top universities.
Fully Customised For Your University/College
ELIMINATE YOUR WELCOME WEEK AND OUTREACH EVENT STRESS BY USING SMART NOTEBOOKS


University Covers
Fully customised cover pages in your university/college design.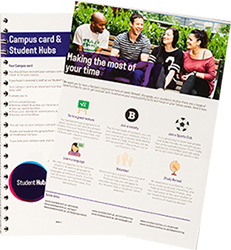 University Information
Up to 32 pages of university/college information content.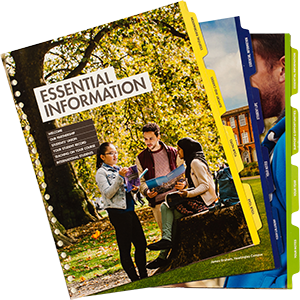 Tab Dividers
Fully customised printed tab section/subject dividers.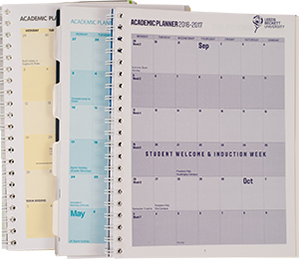 Monthly Planner/Diary
Fully customised monthly academic planner to include your key events/dates.
"The notebooks were very popular with our students and as such we would be interested in doing them again for academic year 2014/15."

Durham University

Careers, Employability and Enterprise Centre
"The notebooks were very popular with our students and as such we would be interested in doing them again for academic year 2014/15.

Durham University

Careers, Employability and Enterprise Centre
"The Smart Notebooks were really well received by our students. The tailored content, academic planner and creative integration of graduate employers creates a useful resource for any student."

Newcastle University

Recruitment and Student Experience Manager
"Smart Notebooks are really high quality and were a great way for us to get key careers messages out to students. The notebooks were so popular we had students coming in at Careers Zone especially to pick one up! Students love them and we would definitely like to do this again."

Exeter University
Our Universities
We are proud to be working with the world's top ranking universities to deliver premium quality fully customised Smart Notebooks for their students